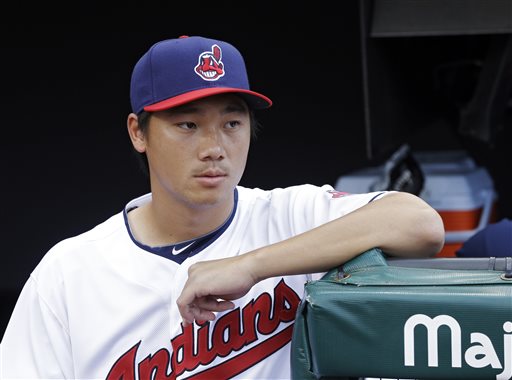 C.C. Lee became one of the newest Seibu Lions
The Saitama Seibu Lions
made their first new addition
of the offseason by purchasing the contract Taiwanese pitcher Chen-Chang (CC) Lee on Saturday morning
from the Cleveland Indians
, who sold his rights.
Lee, 29, spent his entire career with the Indians organization after being an amateur for the Chinese Taipei team in the 2008 Beijing Olympics. He also played for his country during the 2009 World Baseball Classic.
He made his MLB debut with the Indians in July of 2013 and appeared in eight games total, mostly as a September callup out of the bullpen. Lee contributed the most for Cleveland in 2014 where he appeared in 37 games as a middle reliever with a 1-1 record and 4.50 ERA.
Last year, he fell out of favor with the Indians and remained in AAA (Cleveland's ni-gun) for most of the season. In 48 games for the AAA Columbus Clippers, he went 4-3 with a 3.39 ERA and five saves. He was only with the Indians for two games in 2015, appearing in low leverage once in July and September.
In 34 career innings, Lee registered a 4.50 ERA and an FIP of 4.09. He played in 47 MLB games for the last three years combined.
The Lions' bullpen has been unreliable and the team hopes he can find his niche in Japan. He should be part of a mix with Esmerling Vasquez, Kazuki Miyata, Toshihiro Iwao, Yosuke Okamoto and Yasuo Sano for a roster spot with the ichi-gun.
Lee is the second Taiwanese player on the Lions roster with the other being Chun-Lin "Kaku" Kuo. With the latter being demoted to the bullpen at the end of last year, both guys will be competing in training camp.
Here is a clip of his MLB debut.
===
Follow us on Twitter @GraveyardBall