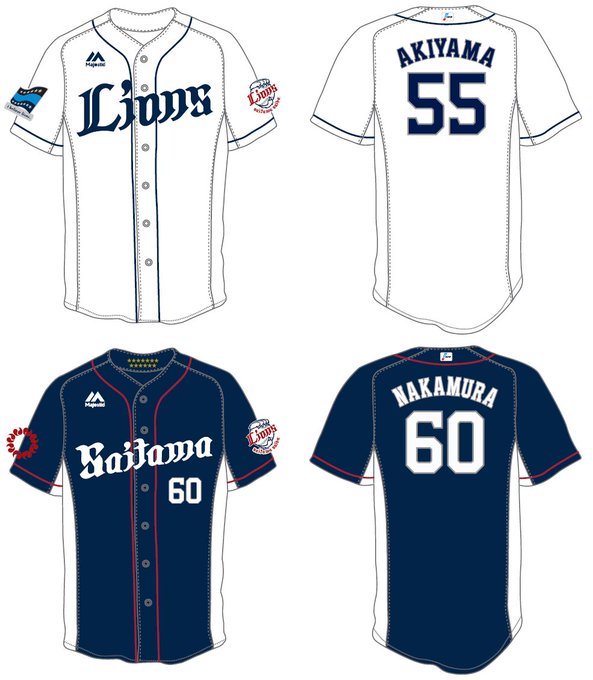 Photo credit: Baseball King
The Saitama Seibu Lions will have a new uniform supplier for the 2016 season. After previously being supplied by Nike since 2001, they will now be under contract with Majestic. This news was announced last fall, but a recent leak showed the new uniforms on Baseball King.
Majestic has been the uniform supplier for all 30 MLB teams, making the on-field authentic (pro model) jerseys. Recently, they dipped into the NPB market when signing an agreement with the Rakuten Golden Eagles last year.
Other teams to sign a new agreement with Majestic includes the Tokyo Yakult Swallows and Fukuoka Softbank Hawks.
This font has disappeared after one season.
The most notable difference in the new Lions uniforms is how the numbers and name do not have the similar font that they had under their rebrand from 2009-2015. The accents in the numbers and name are gone, given a more generic "block" look.
I personally consider this to be a downgrade compared to what was there before. The name and number font had an identity, which resembled the
"Lions" font on the front of the jersey
.
A full jersey unveiling will be announced on January 29th at the Seibu Lions kickoff. What do you think of these changes?
===
Follow us on Twitter: @GraveyardBall