Tokyo Yakult Swallows (東京ヤクルトスワローズ)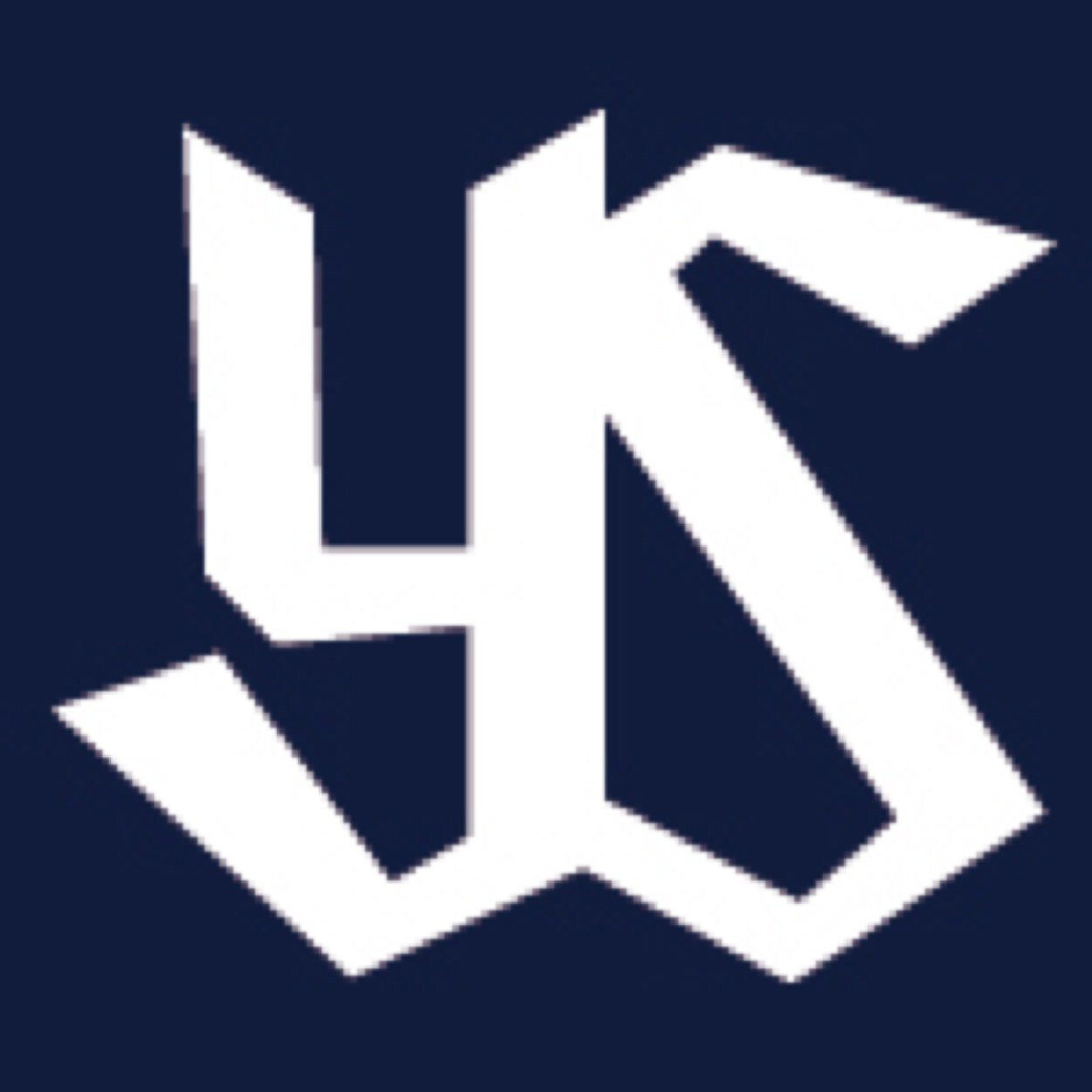 The Tokyo Yakult (ヤクルトス) Swallows were originally Kokutetsu Swallows from 1950-1965, which was a Japanese railway company. After being Sankei Atoms and Sankei Swallows, they became Yakult Swallows in 1974. Tokyo was added to the team's name in 2006 and the name has stuck ever since.

===
Yakult is a probiotic yogurt drink which is supposed to be consumed after a meal. At one point, the owners of Yakult didn't care about winning, because the sales of the product would decrease in the region of the losing team if the Swallows would beat them. It would take a larger hit financially if the Swallows would defeat the Yomiuri Giants, who are Japan's most famous team.
Here is a video on how Yakult is made
. A recent factory was constructed in Fountain Valley, California which is near the Los Angeles Angels of Anaheim.
Language note:
Yakult is pronounced "Yakuruto" in Japanese, but the "R" has little emphasis.
===
League:
Central
===
Payroll rank in 2015:
5
The Swallows are usually near the bottom of payroll, but recent talent and raises has put them at the top of the pack. They still don't spend significantly compared to the Giants or Softbank Hawks.
Location/Stadium:
Meiji Jingu Stadium, in Shinjuku, Tokyo.
Shinjuku is a large economic hub of Japan within Tokyo. Several corporate companies have their headquarters in Shinjuku including Nissin foods (one of several companies that makes instant ramen noodles/soup), Subaru, Japan's branch of McDonalds and more. There are several major universities in the area as well.
Meiji Jingu Stadium (Jingu) is not only home to the Swallows, but an important league in Japanese baseball known as Tokyo Big6. The Tokyo Big6 is a college baseball league featuring six universities. The oldest baseball rivalry in all of Japan is in Tokyo Big6. (Amateur baseball came before professional baseball).
The Stadium itself is a bandbox, with only 97.5 meters (320 ft) at both right and left field, it becomes easier to hit a home run. The outfield fence is only 3.5 meters (11.5 ft) tall. It's also the second oldest stadium in Japan among the professional teams, dating back to 1925, which is only behind Koshien.
===

Mascots:
Tsubakuro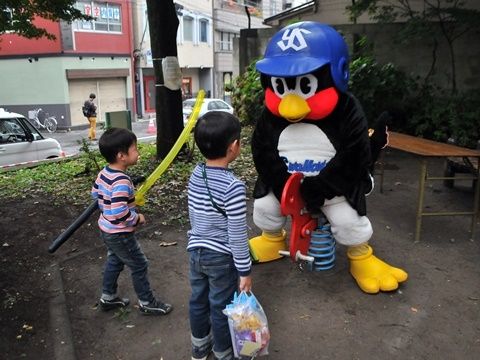 ===
Uniforms:
Made by Majestic, unveiled for the 2016 season
Home design, red pinstripes has been their tradition
Road design
Alternate design
===

Cheer song:
Tokyo Ondo (東京音頭) (Tokyo Folk)
Tokyo Ondo is a famous song where being a baseball fan isn't required to know it. The more unique part about the Swallows and their Lucky 7, is that they bring out umbrellas. (Balloons are not allowed in Jingu Stadium).
Swallows fans will also sing a condensed version when they score, but the umbrellas are also a message to the opposing pitcher to hit the showers.
Here's a visual of what it looks like.
===

Ōendan Songs:
Theme song and 2015 player songs at 00:00, Tokyo Ondo at 5:40, Theme songs at 6:50, Chance song at 9:25, special theme at 13:04
===

MLB Comparison:
New York Mets
The Swallows are in Tokyo, but forgotten in comparison to another team that isn't far away known as the Yomiuri Giants. This comparison makes it easy to the Mets, who are always behind the New York Yankees in terms of popularity. Jingu Stadium and Tokyo Dome are the two closest stadiums when it comes to distance from each other in Japan.
Yakult has had their success from the 1990s, but coincidentally they made the Japan Series in 2015, like the Mets being in the World Series.
===
Notable former MiLB and MLB players to play for the Swallows:
Tony Barnette, Charlie Manuel (as a player), Bob Horner, Rex Hudler, Floyd Bannister, Logan Ondrusek, Lastings Milledge, Wladimir Balentien
===
Notable Swallows who played in MLB:
Tony Barnette (expected in 2016), Norichika Aoki, Akinori Iwamura, Ryota Igarashi, Kazuhisa Ishii
===
Verdict

Why you root for them:
Because you like a big market (Tokyo), but a team who doesn't receive the same attention as another. The Swallows have had their dark years more times than not, but they play in a classic stadium with great songs, chants and are prone to home runs. Jingu Stadium always gives a chance for offense.
The Swallows have a "little brother" feel to the Giants, but when they win, it's rewarding. In recent news, they have a young manager who gave them new life as they made the Japan Series. A foundation is there for the Swallows to remain competitive.
Best yet, you can get coverage of the Swallows in English
@TokyoSwallows
. At
their website, TokyoSwallows
covers them in a game-by-game format. A team of four people, they do a tremendous job at getting Swallows information out there and even do a podcast of their own.
===
Why you don't root for them:
Because they've lost more times than not. When an owner wants to lose because of the Yakult product sales going down, the on-field product could be troubling. The Swallows have had their share of bad luck, with injuries and poor pitching due to their ballpark. No lead is safe in Jingu as the ball can fly.
===
Other NPB Teams in the series:
Yomiuri Giants (巨人)
Softbank Hawks (

ソフトバンク)
Yokohama (DeNA) Baystars
Chiba Lotte Marines (ロッテ)
Saitama Seibu Lions (西武)
===
Follow us on Twitter: @GraveyardBall