Spring Koshien is about to kickoff. As a result, the nation begins to start watching some high school baseball.
Summer Koshien is the more premier of the two tournaments, but this event still has some importance. Tohoku Rakuten Golden Eagles propsect Tomohio Anraku was once
featured on ESPN
for his performance at the Spring Koshien.
With the tournament beginning, here is a look at which schools are connected to the Saitama Seibu Lions roster. Multiple schools are represented. Prefectures of each school are in parentheses.
Tsuruga Kehi (Fukui):
P Yusuke Tamamura
Tamamura was as fourth round pick of the Lions in 2014. He mostly spent time as a reliever for ni-gun in 2015.
===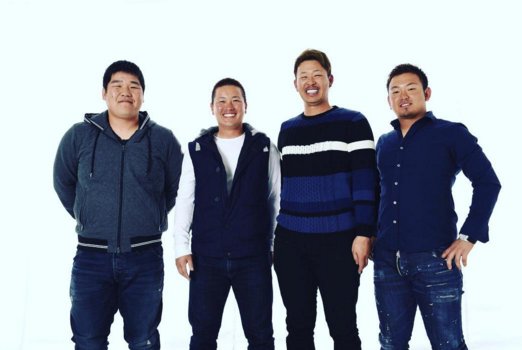 Osaka Toin (Osaka):
2B Hideto Asamura, 3B Takeya "Okawari-kun" Nakamura, C Masatoshi Okada, C/OF/DH Tomoya Mori
This group of players is pretty well-documented. Asamura, Okawari-kun and Mori made the all-star game in 2015 easily while Okada is the backup catcher. In 2013, Okada and Mori were drafted in the same class, where the former was taken out of an industrial league team and the latter came straight out of high school. Osaka Toin is a powerhouse which includes Ryosuke Hirata (Chunich Dragons), Shintaro Fujinami (Hanshin Tigers) and Sho Nakata (Hokkaido Nippon-Ham Fighters)
===
Kaisei (Nagasaki):
IF Kyohei Nagae
Nagae is mostly a reserve shortstop who is good for the late innings. He's a defensive replacement player for the ichi-gun.
===
Nichinan Gakuen (Miyazaki):
P Yuta Nakazaki
Nakazaki was formerly a first round pick of the Lions in 2008 straight out of high school. Unfortunately he has not contributed much with the ichi-gun. The other notable player to come from Nichinan Gakuen is Softbank pitcher Hayato Terahara.
===
Hanasaki Tokuharu (Saitama):
OF Aito Otaki
Otaki is the Lions' fourth round draft pick from last fall out of high school. He played in the 2015 Summer Koshien tournament with a majority of this team heading into Spring Koshien.
===
The first games begin on March 20, which will be in the evening on March 19th for those in North America. Be sure to contact
@Eigokokoyakyu
for any insight and a legal stream to watch it all.
===
Follow us on Twitter @GraveyardBall