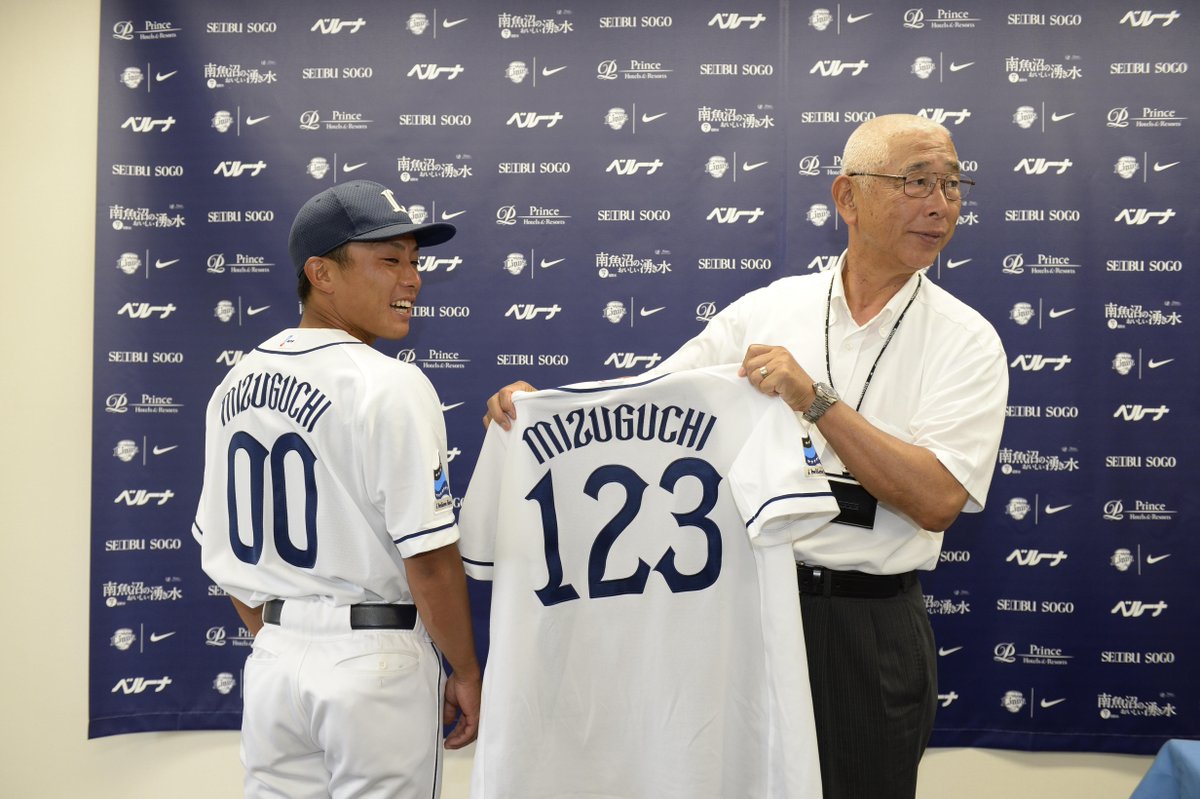 The Seibu Lions announced they promoted ikusei developmental player Daichi Mizuguchi on Thursday morning. He was originally an ikusei draft pick of the Lions in 2012 out of the industrial league.
For those who don't know, ikusei development players are similar to how the NFL has a practice squad. They are employed by the team, but are not officially on the roster, which in this case is the 70-man roster. The only difference is how the NFL's practice squad players are free agents and can be signed by another team to their active roster.
Ikusei players have a long shot of making the team and are of low priority. Some teams can stash several players to develop for the future but all of them don't have the greatest odds of having a long career with a team. Ikusei can partake in ni-gun farm games and their stats will count, but they will wear a triple digit number to show they are part of the developmental squad.
This system has been in place since 2005, but the Lions have not participated in the ikusei draft until 2011. Mizuguchi was the second ikusei pick in Lions history for 2012 and the second to be promoted to the 70-man roster. The other ikusei is C Komei Fujisawa. Currently, the Lions have 68-players on their roster with two ikusei players.
Through 49 games with the ni-gun, Mizuguchi posted a slashline of .341/.423/.388. From seeing his tape, he appears to be a second basemen, which currently is full. It appears he has some speed with nine stolen bases, but he has a long way to go if he wants to make the 28-man active roster.
"Now I have to be a player that would be able to make a contribution to our team," Mizuguchi said in an
interview
. "Therefore I need more and more hard work. The factor of my success is that I've been able to show my ability [during these 2.5 years] and the Lions have recognized it."
If Mizuguchi can show versatility on the infield and play SS, there can always be a chance he comes up. However, if he ever comes to the ichi-gun in the short term, he appears to be a pinch runner or a filler when pitchers are temporarily deactivated.
In his interview, he told that speed was his strength in baseball as well as his defense on the infield. As the photo shows above, he is wearing "00" instead of a triple digit number to show he's part of the official roster.
Congratulations to Mizuguchi on a promotion and good luck. Welcome to the main roster.