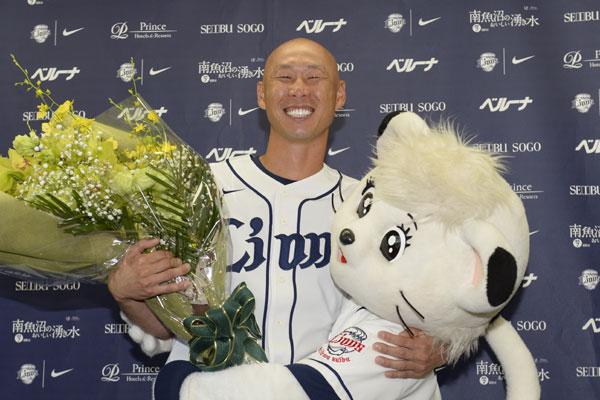 This week, both pitcher Fumiya Nishiguchi and Hichori Morimoto announced they will retire when the season is over. Both players are legends in their own right for what they contributed to NPB.
Nishiguchi, 42, played for 21 seasons all with the Saitama Seibu Lions. His best season came in 2005, where he nearly pitched a perfect game through 26 batters, only to allow a home run with one out remaining. He also threw a perfect nine innings, but the game against Rakuten in 2005 went to extra innings where he allowed a base hit in the 10th.
For 2005, he had a 17-5 record with a 2.77 ERA to go with 137 strikeouts. His career will end with a 182-118 record and a career 3.73 ERA. In 2015, he made one spot start against the Yomiuri Giants allowing four runs through four innings in a loss against Miles Mikolas.Nishiguchi was part of both Japan Series championship teams in 2004 and 2008.
Meanwhile, Morimoto, 34, is most remembered for his time with the Hokkaido Nippon-Ham Fighters from 2000-2010 where he won a Japan Series title in 2006 with Yu Darvish. He was a popular reserve outfielder at first before being a full-time centerfielder for the Fighters.
Morimoto's best career seasons were in 2006 and 2007, where he woudl hit .285 and .300 respectively. After a brief three-year stint with the Yokohama DeNA Baystars, he spent 2014 as a Lion as a part time outfielder in rotation. This year in 2015, he started on the 28-man roster as a reserve, but was demoted in favor of the younger Masato Kumashiro and Shogo Saito.
Both players are most likely not hall of famers, but they are remembered for what they did on the field. They were champions, longtime veterans and both played for the Lions with Nishiguchi spending his entire career with Seibu.
Congratulations to both players and good luck with the next adventure.
===
Follow us on Twitter @GraveyardBall