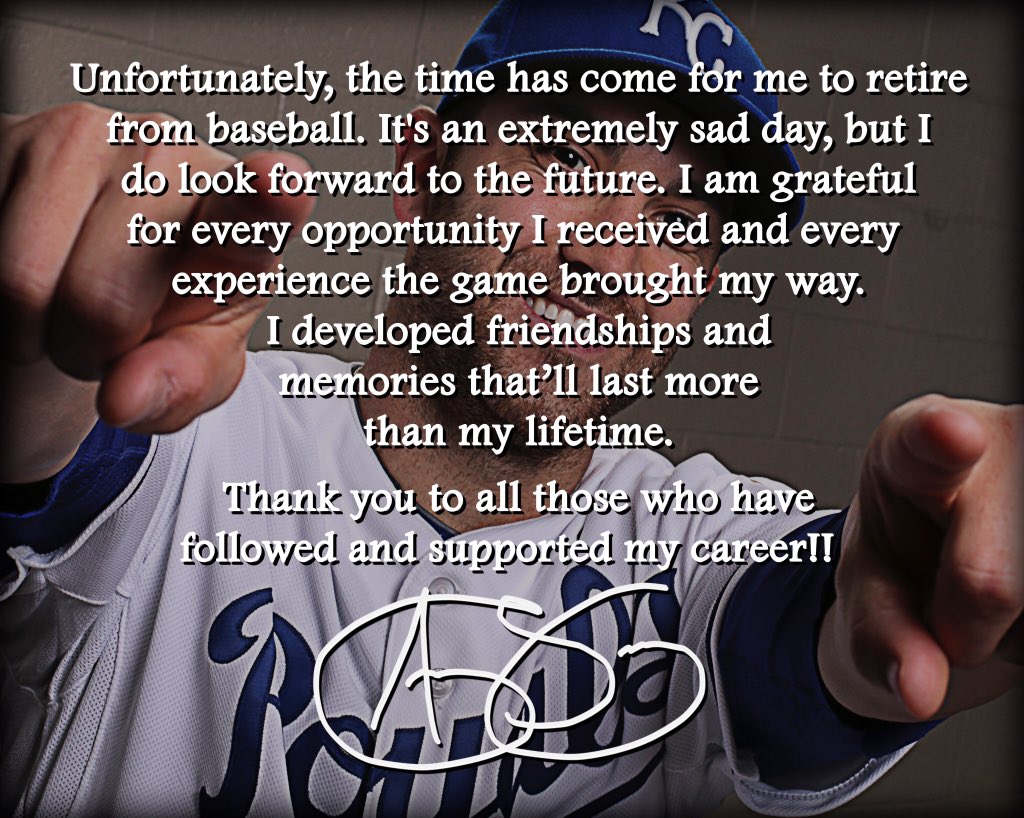 Photo from Seratelli himself
Anthony Seratelli announced on
social
media
that he has decided to retire from playing baseball. This decision comes weeks before spring training, where pitchers, catchers and position players report to Florida or Arizona.
Seratelli, who will turn 33 later this month, was a career minor leaguer who came from Seton Hall. A New Jersey native, \he was initially too small to play basketball and football, so baseball became his career decision. He was a utility player who was capable of playing any position on the infield or outfield.
After spending 2006 in an independent league, he signed with the Kansas City Royals organization and spent seven years in their minor league system through 2013. In 2014, he spent the year in AAA Las Vegas with the New York Mets organization as a training camp invitee.
He was never able to make it to the big leagues, but had an opportunity with the Saitama Seibu Lions signing him in December of 2014. Unfortunately, he injured himself in training camp trying to do the conditioning drills in Japan. His nickname would be "Terry" among the Lions community with "L's" being merged with "R's" in Japanese. With a Japanese accent, Terry would sound more like "teddy" as the "R" sound does not have heavy emphasis.
Seratelli was sidelined for two months before he made his ichi-gun NPB debut in late May. His most well-known contribution was a two-RBI single against the Yomiuri Giants on May 27. The video of it below can be found here.
Also, here is the fan camera version of Seratelli's big hit. (Go to 5:14)
Seratelli was given a chance to start in right field, with that area being the flex position on the team, but he would only last two months on the ichi-gun. Sever 0-fers led to his deactivation from the first-team and he remained in ni-gun for the rest of 2015. He would finish his NPB career hitting .183 for the Lions with only one double and one triple as extra base hits.
After the Lions announced they would not bring him back for 2016, he signed a minor league contract with the Arizona Diamondbacks. However, his career would end as he announced retirement on February 3.
Off the field, Seratelli made the most of his time in Japan, taking several photos and videos clips throughout the year. He saw a sumo match, wanted to embrace the Shibuya crossing and even the season of Cherry Blossoms as shown from his
Instagram account
.
It didn't work out on the field, but he was given an experience of a lifetime to be in Japan and see things that aren't on television or the media. With video and photo production being his side project, he would show his followers some other quirks.
Here's a video he made from his Youtube Channel, where he showed views of Tokyo from a high quality camera.
With Seratelli's playing career now over, we wish nothing but the best for him in the next chapter of his career. Good Seratelli in your future endeavors.
Photo credit: Anthony Seratelli's IG
===
Follow us on Twitter
@GraveyardBall