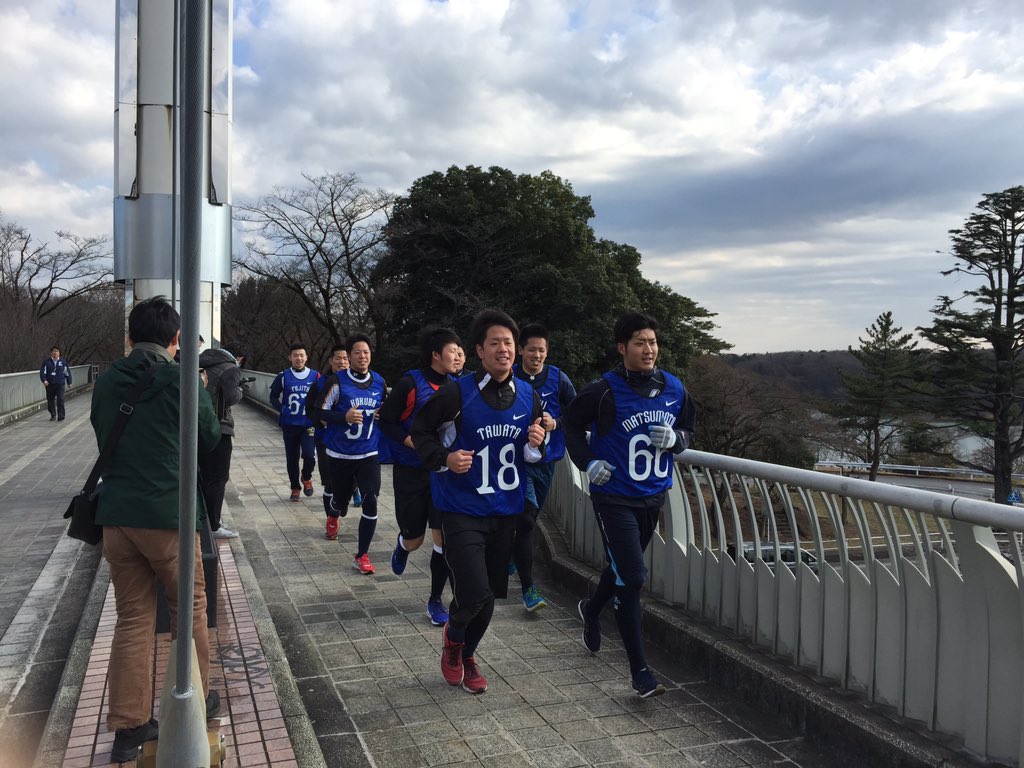 Seibu Lions participate in rookie camp. All 10 draft picks were present.
The Saitama Seibu Lions
released the lists of players
who will participate in the ichi-gun (first team) training camp in Nango, Miyazaki as well as the ni-gun (second-team) camp in Kochi, Kochi. Earlier in January, the Lions had a rookie camp for all ten draft picks.
Majority of this list should not be surprising, but here is the list of players below with jersey numbers in parenthesis as its in numerical order:
Pitchers:
Takayuki Kishi (11)*
Chun-Lin "Kaku" Kuo (12)*
Tatsushi Masuda (14)*
Yusei Kikuchi (16)*
Kona Takahashi (17)
Ryoma Nogami (20)*
Ryohei Fujiwara (28)
Hirotaka Koishi (29)
Yosuke Okamoto (30)*
Yasuo Sano (34)
Kazuhisa Makita (35)*
Makoto Aiuchi (41)
Esmerling Vasquez (42)*
Tomomi Takahashi (43)*
Andy Van Hekken
(47)
Shota Takekuma (48)*
C.C. Lee
(54)
Isamu Sato (63)
===
Catchers:
Tomoya Mori (10)*
Takanori Hoshi (25)
Ginjiro Sumitani (27)*
Masatoshi Okada (37)
===
Infielders:
Daichi Mizuguchi (00)i
Yuji Kaneko (2)*
Yuji Onizaki (5)*
Hideto Asamura (32)*
Hotaka Yamakawa (33)
Shuta Tonosaki (44)
Kyohei Nagae (59)*
Takeya "Okawari-kun" Nakamura (60)*
Ernesto Mejia (99)*
===
Outfielders:
Takumi Kuriyama (1)*
Naotaka Takehara
(6)
Fumikazu Kimura (51)
Shogo Akiyama (55)*
Shotaro Tashiro (61)
Hitoto Komazuki (62)
Shogo Saito (65)*
Ryo Sakata (88)
*Denotes someone who had significant playing time in 2015.
Italics indicates new comer.
===
Here is also the B team camp, or what we're presuming as the ni-gun at the start:
Pitchers:
Tatsuya Oishi (15)
Shinsaburo Tawata (18)#
Takuya Toyoda (19)
Ken Togame (21)*
Atsushi Okamoto (22)
Shogo Noda (23)#
Seiji Kawagoe (26)#
Toshihiro Iwao (31)
Tadasuke Minamikawa (36)#
Yusuke Tamamura (38)
Takayuki Yamaguchi (40)
Keisuke Honda (45)#
Yuta Nakazaki (46)
Kentaro Fukukura (50)
Tsubasa Kokuba (57)#
Naoaki Matsumoto (66)#
Koki Fujita (67)#
Kazuki Miyata (68)
===
Catchers:
Tatsuyuki Uemoto (49)
Shota Nakata (64)
Komei Fujisawa (78)i
===
Infielders:
Naoto Watanabe (8)*
Nien Ting Wu (39)#
Haruka Yamada (52)
Kazuki Kaneko (56)
===
Outfielders:
Yutaro Osaki (9)
Aito Otaki (53)#
Masato Kumashiro (58)
Daisuke Togawa (78)i
# - Denotes Rookie
i - Denotes former ikusei draft pick
===
A few takeaways to note from these lists of ichi-gun camp at the start:
-There are 39 players total listed in the ichi-gun camp.
-All foreign imports are on the list, including new comers C.C. Lee and Andy Van Hekken. Esmerling Vasquez will battle Lee for a roster spot among the five foreign players. Kuo, Van Hekken and Mejia appear to be locks barring injury.
-There are no rookies on this list, as they are part of the ni-gun camp. As earlier stated, they took part in a rookie camp at Seibu II (ni-gun stadium adjacent to the Seibu Dome).
-Multiple draft picks from 2013 and 2014 are here, including Makoto Aiuchi, Yasuo Sano (spot starter for one game) as well as Hotaka Yamakawa.
-Daichi Mizuguchi will be taking part in this. He was promoted from the ikusei last summer and now dons a double digit number in 00, compared to wearing a triple digit number.
-Ken Togame and Naoto Watanabe were part of the second-team camp. For all we know, we can just take this with a grain of salt.
-Training camp in Miyazaki begins on February 1 and goes until February 25. There will be two days from February 20-21 where they will practice with the Lotte Giants of the KBO league from Korea.
-IF Shogo Kimura will also have a tryout at the beginning of camp. The Lions will have 10 days to decide whether to sign him or not. He is a type C free agent, meaning no compensation is necessary for his previous team in the Hiroshima Toyo Carp. The Lions currently have 68 players under contract with no ikusei, leaving two potential roster spots open.
===
Follow us on Twitter
@GraveyardBall